The fourth workshop was held on Flinders Island in May 2007 with local women and young girls from the Aboriginal community.
This workshop catered for a smaller group of women who included Betty Grace, Gina Green, Dulcie Greeno, Anita Maynard, Maxine Roughly and Deb Willis. Tutor Vicki West, together with photographer Lucia Rossi and Lola Greeno travelled to Flinders Island for five days to work with the women and girls.
Maxine Roughley, Manager at Flinders Island Aboriginal Association (FIAA ) drove Vicki and Lucia to where the Dianella tasmanica, or blue berry, was growing on vacant land. They soon discovered only blue berry was plentiful around Lady Barren, with the majority growing north of Wybalenna.
A great deal of interest was also shown by six young Aboriginal girls who picked up the skill in no time. All the girls enjoyed collecting and identifying the plants, they also demonstrated their weaving skills. Vicki reflected on the week saying 'It was special to work with mothers and daughters from different families to see the cross generational sharing of knowledge and skills'.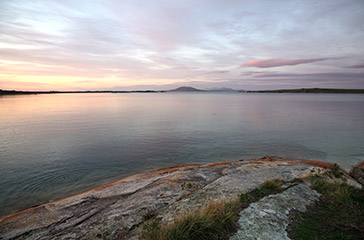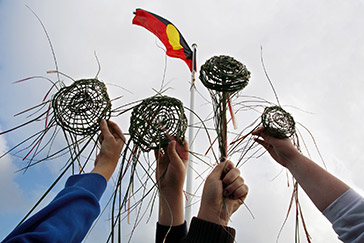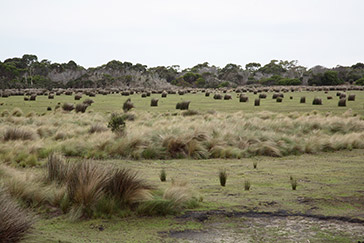 Photographer: Lucia Rossi